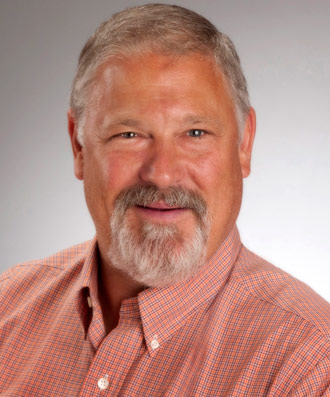 7 Reasons Why I Will Make Your Real Estate Dreams Come True.
Passion. I am passionate about helping people find and attain their dreams. If your ideal property exists, I will find it.
Commitment. I search for the unexpected. Focusing on both Sellers and Buyers, I approach every transaction with the intention of exceeding my clients' expectations and I aim to find the hidden surprises and nip them in the bud.
Integrity. I will be your partner in due diligence and I will not represent a transaction I don't believe will meet your best needs just to close a deal.
Competence. I bring my years of experience in outside business to the table. My negotiating skills, honed in top Fortune 500 corporations and in my own entrepreneurial ventures, are second to none. My working knowledge of construction comes from years of small-scale construction (building houses) to large projects (commercial renovations and construction). I have an eye for what is awry.
Execution. I pride myself on executing all the details (financing, titles, surveys, inspections) to close a deal successfully. Nothing is left to chance.
Knowledge. I obtained my working knowledge of Texas real estate through the University of Texas at Austin's real estate program. Because of the depth of the program, I am well versed in every complexity of real estate. I obtained the prestigious Designation Graduate Realtor Institute (GRI) in my first 6 months. And with 18 years of finance experience in key positions with extensive domestic and international travel with General Electric and other Fortune 500 companies including a stint with GE Real Estate and Construction, as well as another 18 years in buying, selling, and managing hotels, I bring my high energy understanding of people's needs and desires to real estate.
Understanding. As a husband, a father, and a homeowner, I know how to blend the working world with that of a family. I will work tirelessly to help you define your needs whether that is buying or selling a home, a ranch, or an investment property.
But there is more to me than just real estate…
My Grandparents emigrated from the city of Mannheim in the state of Baden-Wurttemberg to Manheim, Pennsylvania that to this day has a huge German influence. Born in the suburbs of Philadelphia, I moved often during my childhood and attended and graduated from college in New England. Fredericksburg is now home.
When I am not real-estating, I love to spend time with my wife, an author, and three dogs on our ranch. We also love to travel. Our daughter, who lives and works in Boston, and son, who attends TCU in Fort Worth, are our frequent destinations. With family and friends in many parts of the world, we are often hosts to visitors who love Fredericksburg and its many attractions.
If you want a realtor who will bring passion, commitment, honesty, competence, knowledge, and understanding to the realization of your dreams, I will put the action into those nouns and help you define and find that dream.