Sunday of Memorial Day Weekend was another beautiful day in Texas Hill Country. About this time of year, things are really hopping in the country. We decided to head over to Pecan Grove Store for their BBQ and picker's circle.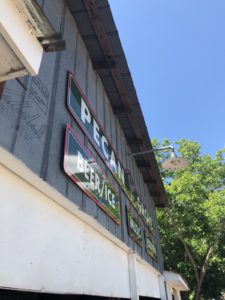 There is such an incredible nostalgia to Pecan Grove so a BBQ was perfect.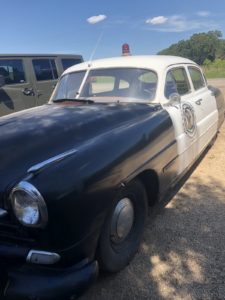 It is like moving back into a time when things were much simpler–when a nickel got you an iced coke from a vending machine. The kind that you opened the door and pulled the bottle straight from inside. A time when your Mom collected S&W stamps and went to the store to retrieve something special because no one had much of anything.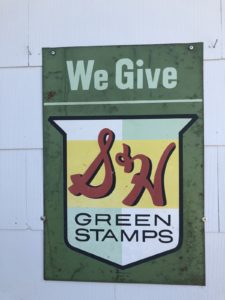 Or a time when screened doors were meant to keep the mosquitos out because there was no air conditioning.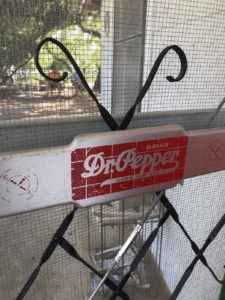 Okay maybe we're going too far. Air-conditioning is actually one of the greatest inventions of all time.
And it came in quite handy on Sunday. It was hot but we were cool inside. Still, the nostalgia carries throughout the store. We were ready for a BBQ. Phil ordered the baby back ribs and I ordered the sausage. Delicious! He also got the corn and I got the potato. The potato was as big as a watermelon. Collard greens (no way were they as good as my Grandma's) and black-eyed peas were also on the menu and everything was fired on the grill. People came and went–many ordered to go. One customer who is working at Alstadt told us it is set to open mid-summer. That is exciting because it is quite a project and the entire area has been watching its progress.
Outside in the Biergarten, music was entertaining a more adventurous crowd than us.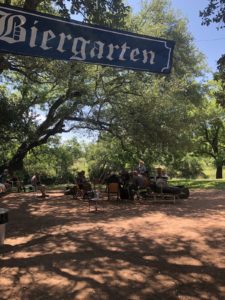 Don't be surprised if you find me back there on a Thursday night or maybe even a Friday. I've heard they serve a wicked mean dinosaur burger and I've been wanting to try one. And Pecan Grove Store has plenty of fun, humor, and relaxed good times to keep you coming back.